Terms and Conditions
These terms and conditions are the contract between you and Dobiquity Limited ("us", "we", etc). By visiting or using the Dobiquity.com domain and related pages, and the app platform ("Our Website"), or signing up for our Services you agree to be bound by them.
We are company number 547395 registered in Ireland.
Our registered office is at Paramount Court, Corrig Road, Sandyford Business Park, Dublin 18, D18 R9C7, Ireland.
VAT Registration Number: IE 3280341WH
You are: Anyone who uses Our Website and/or Our Platform, or buys any service from us.
These are the agreed terms
1 Definitions
"Content" means the textual, visual or aural content that is encountered as part of your experience on Our Website. It may include, among other things: text, images, sounds, videos and animations. It includes any Contribution you may Post on Our Website.
"Contribution" means Content you may Post on Our Website.
"Intellectual Property" means intellectual property owned by us, of every sort, whether or not registered or registrable in any country, including intellectual property of kinds coming into existence after today; and including, among others, patents, trade marks, unregistered marks, designs, copyrights, software, domain names, discoveries, creations and inventions, together with all rights which are derived from those rights.
"Subscription Period" means a period of time that you may subscribe to Our Website and receive some of Our Services.
"Our Website" means our platform and includes all of the hardware and software installation that enables our website to function including our associated software and apps which may be offered to you as part of the Services. It includes both the public section and subscriber sections of our platform.
"Post" means place on or into Our Website any Content or material of any sort by any means.
"Services" means all of the subscription services available from Our Website, whether free or charged, including, but not limited to reports prepared on your behalf, information provided through the Knowledge Hub section of Our Website, associated software and apps and any other information and guidance provided to you through Our Website or otherwise provided by us.
"Subscriber(s) or user(s)" refers to those individuals/companies that have a fully paid up and active subscription to www.dobiquity.com. It does not inlude free trial users.
2 Interpretation
In this agreement unless the context otherwise requires:
2.1 a reference to a person includes a human individual, a corporate entity and any organisation which is managed or controlled as a unit.
2.2 a reference to a person includes reference to that person's successors, legal representatives, permitted assigns and any person to whom rights and obligations are transferred or pass as a result of a merger, division, reconstruction or other re-organisation involving that person.
2.3 the headings to the paragraphs and schedules (if any) to this agreement are inserted for convenience only and do not affect the interpretation.
2.4 any agreement by any party not to do or omit to do something includes an obligation not to allow some other person to do or omit to do that same thing.
2.5 except where stated otherwise, any obligation of any person arising from this agreement may be performed by any other person.
2.6 a reference to the knowledge, information, belief or awareness of any person shall be deemed to include the knowledge, information, belief or awareness that person would have if he had made reasonable inquiries.
2.7 the words "without limitation" shall be deemed to follow any use of the words "include" or "including" herein.
2.8 a reference to an act or regulation includes new law of substantially the same intent as the act or regulation referred to.
2.9 in any indemnity, a reference to costs or expenses shall be construed as including the estimated cost of management time of the indemnified party, such cost calculated €100 per hour.
2.10 these terms and conditions apply to all supplies of Services by us. They prevail over any terms proposed by you.
2.11 this agreement is made only in the English language. If there is any conflict in meaning between the English language version of this agreement and any version or translation of this agreement in any other language, the English language version shall prevail.
3 Basis of Contract
3.1 In entering into this contract you have not relied on any representation or information from any source except the definition and explanation of the Services given on Our Website.
3.2 Subject to these terms and conditions, we agree to provide to you some or all of the Services and products described on Our Website at the prices we charge from time to time.
3.3 You acknowledge that you understand exactly what is included in the Services and you are satisfied that the Services are suitable and satisfactory for your requirements.
3.4 So far as we allow use of our Intellectual Property, we grant a licence to you, limited to the terms set out in this agreement.
3.5 The contract between us comes into existence only when we contact you to confirm that we agree to provide to you the Services you requested i.e annual subscription. Your payment does not create a contract.
3.6 We may change this agreement and / or the way we provide the Services, at any time. If we do:
3.6.1 the change will take effect when we Post it on Our Website.
3.6.2 we will give you notice of the change. If you do not accept the change, you must notify us of your non-acceptance and we will refund any money you have paid for the Services to be provided after the change to this agreement.
3.6.3 if you make any payment for Services or Goods in the future, you will do so under the terms Posted on Our Website at that time.
4 Subscription/Membership
4.1 If you chose to subscribe to Our Website and pay for Services in accordance with clause 5, you will be provided with a username and password to log in to your customised dashboard area of Our Website.
4.2 Your subscription to Our Website, which may start with a free trial, will continue year-to-year, or month-to-month, or quarter-to-quarter etc., (depending upon the subscription plan chosen) unless and until you cancel your subscription in writing or we terminate it. The precise expiry date for your account is noted clearly on your invoice. You must have Internet access and provide us, or our authorised payment merchant, with a current, valid, accepted method of payment (as such may be updated from time to time, "Payment Method") to use certain services on Our Website. We will bill the annual subscription fee to your Payment Method. You must cancel your subscription in writing 30 days' before it renews in order to avoid billing of the next period's subscription fees to your Payment Method.
4.3 You should only consider a full paid subscription to Dobiquity having completed your Free Trial of the offering to ensure that its curent design, functions and features meet your needs and expectations. Acceptance of these terms and conditions signifies that you are happy with the Dobiquity offering at the time of signing for your full subscription.
4.4 If you are provided with, a username, password or any other piece of information as part of our security procedures, you must treat such information as confidential. You must not disclose it to any third party. We have the right to disable any user identification code or password, whether chosen by you or allocated by us, at any time, if in our reasonable opinion you have failed to comply with any of the provisions of these Terms and Conditions.
4.5 If you know or suspect that anyone other than you knows your user identification code or password, you must promptly contact us.
4.6 All initial and ongoing training for paid subscribers of our platform is provided remotely via online tutorials, videos and 'how-to-guides'. Onsite or in-company training is not provided in order to ensure that subscription costs to customers can be maintained as competitive as possible.
4.7 Support services for subscribers are available during business hours from Monday to Friday (GMT time zone). Support requests can be submitted to support@dobiquity.com and will be responded to within 24 hours. We endeavour to always resolve customer support issues as quickly as possible depending upon the issue at hand. Clients will be regularly updated on the progress in resolving their issue.
5 The price
5.1 The prices of the Services will be as quoted on our Website at the time you wish to become a subscriber. We use our best efforts to ensure that the prices of Services are correct at the time when the relevant information was entered onto the system.
5.2 The price charged for any Services may differ from one country to another. You may not be entitled to the lowest price unless you reside in the qualifying country.
5.3 Prices are exclusive of any applicable value added tax or other sales tax.
5.4 All monies paid by you to us are non-refundable and cancellation and/or termination of this Agreement by you or us at any time for any reason will not entitle you to a refund of monies paid, except in the specific circumstances outlined in Clause 8.1 below. For 'monthly pay' subscriptions, other than in the specific circumstances outlined in Clause 8,1 below, subscription cancellation can only be made after the first six-month subscription period has elapsed.
5.5 Our Website contains several Services. It is always possible that, despite our best efforts, some of the Services on our Website may be incorrectly priced. If we discover an error in the price of the Services you have ordered we will contact you to inform you of this error and we will give you the option of continuing to purchase the Services at the correct price or cancelling your order. We will not process your order until we have your instructions. If we are unable to contact you using the contact details you provided during the order process, we will treat the order as cancelled and notify you in writing. Please note that if the pricing error is obvious and unmistakeable and could have reasonably been recognised by you as a mispricing, we do not have to provide the Services to you at the incorrect (lower) price.
6 Withdrawal
6.1 You provide your explicit consent to the immediate commencement of your subscription when you sign up to the Services. You acknowledge that you lose your right to withdrawal, but this does not affect your right to cancel your subscription at any time within the stated terms.
7 How we use your personal information
7.1 We only use your personal information in accordance with our Privacy Policy. Please take the time to read our Privacy Policy, as it includes important terms which apply to you.
8 Your consumer rights
8.1 If you are a consumer, you have a legal right to cancel a contract under the European Union (Consumer Information, Cancellation and Other Rights) Regulations 2013. This means that during the fourteen days beginning from the start of your subscription (excluding any free trial period we may offer you), if you change your mind or decide for any other reason that you do not want to receive the Services, you can notify us of your decision to cancel the contract and receive a refund.
8.2 To cancel a contract, you just need to let us know in writing that you have decided to cancel. You can also e-mail us. If you are e-mailing us please include details of your order to help us to identify it. If you send us your cancellation notice by e-mail, then your cancellation is effective from the date you send us the e-mail to us.
8.3 We refund you on the credit card, debit card or direct debit used by you to pay.
9 Content Posted to our Platform
9.1 We may, at our discretion, read, assess, review or modify any Contribution on Our Website. If we do, we need not notify you or give you a reason.
9.2 You agree that you will not use or allow anyone else to use Our Website to Post a Contribution which is or may:
9.2.1 be malicious or defamatory;
9.2.2 consist in commercial audio, video or music files;
9.2.3 be software which assists in or promotes: emulators, phreaking, hacking, password cracking, IP spoofing;
9.2.4 be illegal, obscene, offensive, threatening or violent;
9.2.5 be sexually explicit or pornographic;
9.2.6 promote discrimination or animosity to any person on grounds of gender, race, religion, nationality, disability, sexual orientation or age;
9.2.7 be likely to harass, intimidate, bully, upset, embarrass, alarm, annoy any other person;
9.2.8 be likely to deceive any person or be used to impersonate any person, or to misrepresent your identity, age or affiliation with any person;
9.2.9 give the impression that it emanates from us or that you are connected with us or that we have endorsed you or your business;
9.2.10 solicit passwords or personal information from anyone;
9.2.11 be used to sell any goods or services or for any other commercial use;
9.2.12 be used to send any communication by automated email or otherwise;
9.2.13 include anything other than words (i.e. you will not include any symbols or photographs) except for a photograph of yourself in your profile in such place as we designate;
9.2.14 be incomplete or inaccurate or submitted otherwise than as requested by Our Website;
9.2.15 request personal information from other users nor Post any unnecessary personal information about you or any user without his permission; or
9.2.16 link to any of the material specified above, in this section.
9.3 We accept no responsibility for the content of comments or feedback posted by your employees or customers (or any users) when using any of our products. For example, if you allow employes or customers to post comments when using any of our survey apps, we assume no responsibility for the content of the comments posted. Should you have any restrictions on the type of comments to be posted, you must notify your employees and customers of same when requesting that they complete the survey. It is not possible for us to identify the poster of any comments.
10 Other restrictions
You agree that you will not use or allow anyone else to use Our Website:
10.1 to sell or promote any product or service without our express written consent;
10.2 in a way which violates the law of any country in which we operate, or which fails to comply with accepted Internet protocol;
10.3 for spamming. Spamming includes, but is not limited to:
10.3.1 the bulk sending of unsolicited messages, or the sending of unsolicited emails which provoke complaints from recipients;
10.3.2 the use of distribution lists that include people who have not given specific permission to be included in such distribution process;
10.3.3 excessive and repeated Posting off-topic messages to newsgroups; and
10.3.4 sending age-inappropriate communications or content to anyone under the age of 18.
11 About Contributions Posted by you
You confirm that:
11.1 you own all of the Contributions you Post;
11.2 you understand that you are personally responsible for your breach of intellectual property rights, defamation, or any law, which may occur as a result of any Contributions having been Posted by you;
11.3 you will immediately notify us of any security breach or unauthorised use of your account;
11.4 you accept all risk and responsibility for determining whether any Contribution is in the public domain and not confidential;
11.5 you irrevocably grant to us a perpetual royalty-free right and licence to edit, copy, publish, distribute, translate and otherwise use in any medium and for any purpose any Contribution that you place on Our Website, throughout the World and in any medium. You represent and warrant that you are authorised to grant all such rights;
11.6 you agree to waive your right to be identified as the author and your right to object to derogatory treatment of your Contribution as provided in the Copyright & Related Rights Act, 2000; and
11.7 you now irrevocably release us from any right or claim of yours arising out of or in connection with any item of feedback, rating or other Contribution Posted by you.
12 Removal of offensive Content
12.1 For the avoidance of doubt, this section is addressed to any person who uses Our Website or Services for any purpose.
12.2 We are under no obligation to monitor or record the activity of any customer for any purpose, nor do we assume any responsibility to monitor or police Internet-related activities. However, we may do so without notice to you and without giving you a reason.
13 Security of Our Website
We may, at our discretion or as part of a paid Service, give you permission to access Our Website for the purpose of Posting or uploading a Contribution or Content of some sort. We may read, assess, review or moderate any Contribution on Our Website. If we do, we need not notify you or give you a reason.
If you violate Our Website or use it unlawfully or immorally, we will take the strongest action against you that we can.
You now agree that you will not, and will not allow any other person to:
13.1 modify, copy, or cause damage or unintended effect to any portion of Our Website, or any software used within it;
13.2 link to our site in any way that would cause the appearance or presentation of the site to be different from what would be seen by a user who accessed the site by typing the URL into a standard browser;
13.3 collect or use any product listings, descriptions, or prices;
13.4 collect or use any information obtained from or about Our Website or the Content except as intended by this agreement;
13.5 aggregate, copy or duplicate in any manner any of the Content or information available from Our Website, other than as permitted by this agreement or as is reasonably necessary for your use of the Services;
13.6 for any purpose use our name, any proprietary information (including images, text, page layout, or form) of ours or of our affiliates in any way and in particular to entice search robots to some other website;
13.7 use Our Website to hack into the computer of any other person or make contact with any other computer;
13.8 make available or upload files that contain software or other material, data or information not owned or licensed to you, including pirated computer programs, pirated music or other media or links to any such files;
13.9 make available, upload or distribute by any means any material or files that contain any viruses, bugs, corrupt data, "Trojan horses", "worms" or any other harmful software;
13.10 upload or republish any part of our Content on any Internet, intranet or extranet site;
13.11 hide or remove the banner advertisements on any page of Our Website;
13.12 share with a third party any login credentials to Our Website;
13.13 use on Our Website software which assists in:
13.13.1 data mining, extraction or collection;
13.13.2 emulating, phreaking, hacking, password cracking, IP spoofing or over-loading Our Website;
13.13.3 "framing", inserting pop-up windows, interstitial pages or advertisements, or similar techniques; or
13.13.4 performing any automated operation;
13.14 Despite the above terms, we now grant a licence to you to:
13.14.1 create a hyperlink to Our Website for the purpose of promoting an interest common to both of us. You can do this without specific permission. This licence is conditional upon you not portraying us or any product or service in a false, misleading, derogatory, or otherwise offensive manner. You may not use any logo or other proprietary graphic or trademark of ours as part of the link without our express written consent; and
13.14.2 you may copy the text of any page for your personal use in connection with the purpose of Our Website or a Service we provide.
14 Uploading to our servers
14.1 You must not upload to, or store on our servers any material or Content which you are not permitted by this agreement to Post to Our Website.
14.2 You may not share, let or sub-license space on the servers. (except as an authorised re-seller).
14.3 You may not upload to any shared server, any of the following pages, namely those:
14.3.1 pages with banners, graphics or cgi scripts running from their domain being used on other domains. (e.g., hot-linking, image-sucking, load-spreading);
14.3.2 pages with very large graphic archives or galleries;
14.3.3 pages offering download archives or large media distribution (>5GB), such as .zip, .tar, .sit, .ra, .avi, .mov, .asf and .GZ;
14.3.4 pages running large or busy chat rooms;
14.3.5 pages using more than 8 % of system resources.
14.4 You may not send more than 10 email messages per hour.
15 Termination
This agreement may be terminated upon either of us giving the other 30 days notice in writing addressed by post to the last known land address or by e-mail to the last known e-mail address of the other of us. For this and all purposes in connection with this agreement, our addresses are as at the head of this document. If your cancellation is to be effective, you must give us full information to enable us to identify:
15.1.1 who you are;
15.1.2 that you have proper authority to cancel; and
15.1.3 the Services you wish to cancel.
15.2 when we terminate it, without notice, on account of your failure to comply with these terms.
15.3 immediately by either party if a trustee receiver, administrative receiver or similar officer is appointed in respect of all or any part of the business or assets of the other party or if a petition is presented or a meeting is convened for the purpose of considering a resolution or other steps are taken for the winding up of the other party or for the making of an administration or bankruptcy order (otherwise than for the purpose of an amalgamation or reconstruction).
15.4 Any termination of this agreement by this paragraph shall be without prejudice to any other rights or remedies to which a party may be entitled.
15.5 Termination by either party shall have the following effects:
15.5.1 your right to use the Services immediately ceases;
15.5.2 we are under no obligation to forward any unread or unsent messages to you or any third party.
15.6 There shall be no re-imbursement or credit if we decide in our absolute discretion that you have failed to comply with any of the terms of this agreement.
16 Interruption to Services
16.1 If it is necessary for us to interrupt the Services, we will give you reasonable notice where this is possible and when we judge the down time is such as to justify telling you.
16.2 You acknowledge that the Services may also be interrupted for reasons beyond our control. We do not guarantee that Our Website, or any Content, will always be available or be uninterrupted. Access to Our Website is permitted on a temporary basis. We may suspend, withdraw, discontinue or change all or any part of Our Website without notice. We will not be liable to you if for any reason our site is unavailable at any time or for any period. You are responsible for making all arrangements necessary for you to have access to Our Website. You are also responsible for ensuring that all persons who access Our Website through your internet connection are aware of these Terms and Conditions of use and any other applicable terms and conditions, and that they comply with them.
16.3 You agree that we are not liable to you for any loss, foreseeable or not, arising from any interruption to the Services.
16.4 To access some of the Content or features of Our Website or the Services, you may need to enhance or update the hardware or software in your computer system(s).
16.5 We may terminate or restrict your use of the Services, without compensation or notice if you are, or if we reasonably believe that you are (i) in violation of any of these Terms and Conditions or (ii) engaged in illegal or improper use of the Services.
17 Intellectual Property
You agree that at all times you will:
17.1 not cause or permit anything which may damage or endanger our title to the Intellectual Property;
17.2 notify us of any suspected infringement of the Intellectual Property;
17.3 indemnify us for any loss or expense arising from your misuse of the Intellectual Property;
17.4 on the expiry or termination of this agreement immediately stop using the Intellectual Property except as expressly authorised by the Company in writing;
17.5 not use any name or mark similar to or capable of being confused with any name or mark of ours;
17.6 so far as concerns software provided or made accessible by us to you, you will not:
17.6.1 copy, or make any change to any part of its code;
17.6.2 use it in any way not anticipated by this agreement;
17.6.3 give access to it to any other person than you, the licensee in this agreement; and
17.6.4 in any way provide any information about it to any other person or generally.
17.7 not use the Intellectual Property except directly in our interest.
18 Bandwidth
18.1 You agree that your use of the Services shall not exceed any permitted bandwidth or storage requirements we may put in place for the effective delivery of the Services.
18.2 We assume no responsibility for the deletion or failure to store or deliver email or other messages.
18.3 We may, from time to time, set a limit on the number of messages you may send, store, or receive through the Services. We may delete messages in excess of that limit. We shall give you notice of any change to your limit, except in an emergency.
18.4 You accept that we cannot be liable to you for any such deletion or failure to deliver to you.
18.5 We maintain reasonable procedures for general backup of data for our own purposes but we give no warranty that your data will be saved or backed up in any particular circumstances unless we have made specific contractual arrangements with you in writing.
19 Viruses
19.1 We do not guarantee that Our Website or apps etc., will be secure or free from bugs or viruses.
19.2 You are responsible for configuring your information technology, computer programmes and platform in order to access Our Website. You should use your own virus protection software.
20 Limitation of liability
20.1 The Services and Content on Our Website is provided for general information only. We believe the information is accurate but it is not guaranteed. We aim to achieve the highest standards of information integrity, but errors could arise from a number of areas. You should therefore use any documents, surveys. checklists, reports, ratings produced in the provision of the Services with caution particularly in relation to higher value business decisions. All guidance material, checklists, articles, reports etc. offered as part of the provision of the Services are based on best practice but should not be interpreted as being the accurate legal interpretation or as being regulatory compliant in all instances. Therefore you should always obtain professional or specialist advice before taking, or refraining from, any action on the basis of the Content or any information provided to you in the course of the provision of any of the Services.
20.2 Although we make reasonable efforts to update the information provided on Our Website or as part of the Services, we make no representations, warranties or guarantees, whether express or implied, that the Content is accurate, complete or up-to-date.
20.3 All implied conditions, warranties and terms are excluded from this agreement.
20.4 Our Website and Services are provided "as is". We make no representation or warranty that the Service will be:
20.4.1 useful to you;
20.4.2 of satisfactory quality;
20.4.3 fit for a particular purpose; or
20.4.4 available or accessible, without interruption, or without error.
20.5 Our Website contains links to other Internet websites. We have neither power nor control over any such website. You acknowledge and agree that we shall not be liable in any way for the Content of any such linked website, nor for any loss or damage arising from your use of any such website.
20.6 We claim no expert knowledge in any subject. We disclaim any obligation or liability to you arising directly or indirectly from information you take from Our Website.
20.7 We accept no responsibility for:
20.7.1 malfunction in any hardware provided by you;
20.7.2 malfunction in any software provided by you;
20.7.3 any firewall provision not specified in the Services; or
20.7.4 delivery of material or privacy of any transmission.
20.8 You agree that in any circumstances when we may become liable to you, the limit of our liability is the amount you have paid us in the immediately preceding 12 month period for the Services concerned.
20.9 Except in the case of death or personal injury, our total liability under this Agreement, however it arises, shall in no circumstances exceed 50% of the price payable by you per subscription period, as set out in clause 4.
20.10 We shall not be liable to you for any loss or expense which is:
20.10.1 indirect or consequential loss; or
20.10.2 economic loss or other loss of turnover, profits, business or goodwill even if such loss was reasonably foreseeable or we knew you might incur it.
20.11 This paragraph (and any other paragraph which excludes or restricts our liability) applies to our directors, officers, employees, subcontractors, agents and affiliated companies as well as to us.
20.12 Nothing in this agreement excludes liability for a Party's fraud.
21 You indemnify us
You agree to indemnify us against all costs, claims and expense arising directly or indirectly from:
21.1 your failure to comply with the law of any country;
21.2 your breach of this agreement;
21.3 any act, neglect or default by any agent, employee, licensee or customer of yours;
21.4 a contractual claim arising from your use of the Services;
21.5 any Content you Post to Our Website;
21.6 any data you send or upload to Our Website for storage or any other purpose;
21.7 a breach of our Intellectual Property rights or the Intellectual Property rights of any other person;
21.8 your failure to conform to any relevant Internet protocol;
21.9 the posting by any third party with or without your knowledge of any material on your website;
21.10 any action taken or omitted by any third party in relation to your website;
21.11 any use of your website for a purpose forbidden by this agreement;
For the purpose of this paragraph you agree that the cost of our management and technical time is properly recoverable and can reasonably be valued at € 100.00 per hour without further proof.
22 Miscellaneous matters
22.1 On registration on Our Website, you undertake to provide to us your current postal address, e-mail address and telephone number together with all information that we may require to enable us to fulfil our obligations under this contract.
22.2 If any term or provision of this agreement is at any time held by any jurisdiction to be void, invalid or unenforceable, then it shall be treated as changed or reduced, only to the extent minimally necessary to bring it within the laws of that jurisdiction and to prevent it from being void and it shall be binding in that changed or reduced form. Subject to that, each provision shall be interpreted as severable and shall not in any way affect any other of these terms.
22.3 If you are in breach of any term of this agreement, we may:
22.3.1 publish all text and Content relating to the claimed breach, including your name and email address and all correspondence between us and our respective advisers; and you now irrevocably give your consent to such publication.
22.3.2 terminate your account and refuse access to Our Website;
22.3.3 remove or edit Content, or cancel any order at our discretion; or
22.3.4 issue a claim in any court.
22.4 Any obligation in this agreement intended to continue to have effect after termination or completion shall so continue.
22.5 No failure or delay by any party to exercise any right, power or remedy will operate as a waiver of it nor indicate any intention to reduce that or any other right in the future.
22.6 You agree that we may disclose your information including assigned IP numbers, account history, account use, etc. to any judicial or proper legal authority who makes a written request without further consent or notification to you.
22.7 This agreement does not give any right to any third party, except that any provision in this agreement which excludes or restricts the liability of our directors, officers, employees, subcontractors, agents and affiliated companies.
22.8 Neither party shall be liable for any failure or delay in performance of this agreement which is caused by circumstances beyond its reasonable control, including any labour dispute between a party and its employees.
22.9 The validity, construction and performance of this agreement shall be governed by the laws of the Republic of Ireland.
23 Data Protection & Usage
23.1 We will comply with our obligations under all relevant data protection legislation in relation to the personal data we hold about you. For more information in relation to how we hold, process and disclose your information please see our Privacy Policy, or contact us directly for further details.
23.2 We will not use, or allow anyone else to use, your personal data except as you direct or otherwise permit. We will use your data only in order to provide the Subscription Service and related services to you and only as permitted by applicable law, this Agreement, and our Privacy Policy.
23.3 You understand and agree that Dobiquity owns and has the right to collect, extract, aggregate, compile, synthesise, and analyse performance data and reports arising from your usage of all the apps and services on your account. Dobiquity may use such aggregated data for any lawful business purpose, such as to develop and sell benchmarking services for monetary return, without a duty of accounting to you, provided that the data and information is used only in an aggregated and anonymised form so that it cannot be identifiable as relating to you, your Company, or any users on your account. "Aggregated Data" means all de-identified performance data, usage statistics and other metrics arising from your usage of all the apps and related products on your account. This data will also be retained by Dobiquity for analytical purposes in the event of your non-renewal of your subscription and subsequent deletion of all personal and company data.
Don't just take our word for it - here's what our users are saying
" TRIGON Hotels offers a best in class guest experience by always trying to exceed guest, team member and all stakeholder expectations 100% of the time. Using Dobiquity tools like the Mystery Shopper, Customer and Employee Survey Apps have really helped us to deliver on this commitment through the feedback and analysis they provide for us. "
" A key success factor at the Talbot Collection is that all our hotels offer a superior guest experience and to deliver that we need to stay very close to our customers. The Dobiquity Customer Feedback App is a simple, cost-effective tool that has enabled us to more easily gather and analyse customer feedback and has made a real difference to the business. "
" At Fire Restaurant we truly believe in putting our customers first, so listening to their feedback is critical for us. The Dobiquity Customer Feedback App is a really easy to use tool and the great reporting features provide us with the right level of data we need to continuously improve. "
" Here at The Fota Collection, we use Dobiquity as a valued operations improvement platform. The time and energy we have invested in the tools has already reaped rewards for our managers and customers. "
" PREM Group is delighted to be working with Dobiquity. The Dobiquity suite of apps are easy to use and the information produced is a powerful measurement tool for our performance as a customer-focused business and an employee-focused company. We look forward to putting the additional apps to use as they come on line and view the Dobiquity product as great value for money for our businesses. "
" Great ideas and practical smart solutions for busy managers. "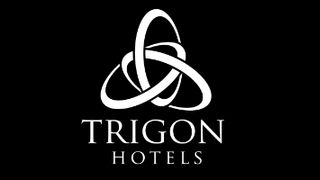 Aaron Mansworth
Group GM -Trigon Hotels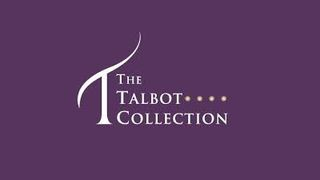 Sarah Caufield
Group Sales and Marketing – Talbot Collection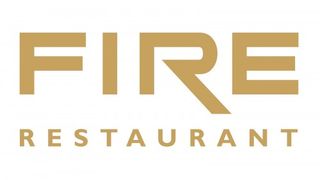 Sabrina Egerton
Marketing Manager - Fire Restaurant
Charlie Dineen
Director of Human Resources - Fota Collection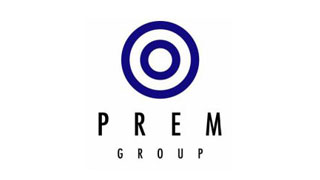 Sarah Marr
Group Human Resource Manager at PREM Group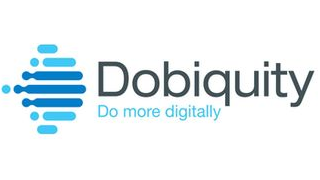 Betty Nerney
Proprietor - Tailored Solutions Training and Development

Request an Online Demo
---

Request Benchmark Report
---