Privacy Policy and Cookies Policy
This is the privacy notice of Dobiquity Limited. In this document, "we" or "us" refer to Dobiquity Limited.
We are registered under company number 547395.
Our registered office is at 6 Northbrook Road, Dublin 6, Ireland.
We are committed to protecting and respecting your privacy.
This policy (together with our Terms and Conditions and any other documents referred to on it) sets out the basis on which any personal data we collect from you, or that you provide to us, will be processed by us. Please read the following carefully to understand our views and practices regarding your personal data and how we will treat it. By visiting www.dobiquity.com you are accepting and consenting to the practices described in this policy. Except as set out below, we do not share, or sell, or disclose to a third party, any personally identifiable information collected at Our Website.
Our privacy policy has been compiled so as to comply with the law of every country or legal jurisdiction in which we aim to do business. If you think it fails to satisfy the law of your jurisdiction, we should like to hear from you and please contact us at info@dobiquity.com. However, ultimately it is your choice as to whether you wish to use our website and services.
Here is a list of the information we collect from you, either through Our Website or because you give it to us in some other way, and why it is necessary to collect it:
1. Business and personal information
1.1. In this section, we set out the general categories of personal data that we may process to provide you with the relevant subscription service. Generally, we require your personal data either for "Contract" purposes to provide you with the services for which you have subscribed, and in doing so our services are offered on the basis of our terms and conditions which you signify acceptance of during the set up process. Other personal and business data is gathered with your "Consent" such as where you signify that you accept the cookies on our website; additionally, when you willingly upload personal or business information to our platform during your use of our products, in doing so you are signalling your consent for us to store that data and process it in accordance with the privacy policy and temrs and conditions.
Such information may include your name, or those of your colleagues or employees, your/their personal or work emails, and in some cases your/their personal and company records such as an individual's training record, the results of a customer or employee survey, or the data gathered through the use of any of our tools. In uploading such data you signal your consent (and that of your colleagues and employees) for us to store and process it in accordance with our privacy policy and terms and conditions.
1.2. In principle we seek to store as little personal data about you as possible and the type of personal information we process is generally limited to that required to offer you the contracted service and includes:
Information required to set-up and use your Dobiquity account and tools: This includes basic identification and contact information, such as your name and contact details and also includes all information given to us in the course of your business and ours, such as information you give us in your capacity as our customer. This may include data on master account holders and any sub-users, trainers, nominated users etc. added to the account, or for individuals nominated by you to use our products. In adding any individual's personal data to our platform you confirm that you have their consent to do so.
Certain of our products require us to store personal data related to your employees. This includes our On-the-Job Training App whereby employee training records that include the name of the employee and their skills training record are held online. We do not hold employee emails or addresses in relation to this product but by adding an employee to this product you verify that you have their consent for their records to be stored on our platform.
Certain of our products, for example the Customer Survey App, allow you to gather customer information on those completing a survey. By design, this feature is optional for customers and is accompanied by a consent notification.The data gathered here includes the customer's first and last name, telephone, and email address. We do not use this data for any purpose whatsoever and it is only accessible to you via your account dashboard. By gathering this data you confirm that your organisation complies fully with all data protection regulations in managing this customer data. We recommend that you do not hold this customer data on our system any longer than is required and you can request us to delete this data at any time by emailing us at support@dobiquity.com
Financial information: this includes any details required to facilitate your subscription payments and renewals. Full details are provided under 5 below.
Usage Data: we may process data about your use of our website and services (known as "usage data"). This data may include your IP address, geographical location, browser type and version, operating system, referral source, length of visit, page views and website navigation paths, as well as information about the timing, frequency and pattern of your service use. The source of the usage data will be Google Analytics and the data is only processed to help us better understand how our website and services are accessed and used.
We undertake to preserve the confidentiality of the information and of the terms of our relationship. It is not used for any other purpose and this data will only be held for the duration of your subscription. We expect you to reciprocate this policy. We also apply the higest security protocols to the storage of all your online and hard copy personal data.
The above information is used:
to provide you with the services which you request. As indicated above, this category of information may include setting up an account with us, or using our various tools. Additionally, when you contact us via email requesting support, we keep personally identifiable information associated with your message, such as your name and email address so as to be able to track our communications with you to provide a high quality service. Once the support request is complete, we delete this correspondence.
for verifying your identity for security purposes;
to provide you with information about other goods and services we offer that are similar to those that you have already purchased or enquired about;
information which does not identify any individual may be used in a general way by us or third parties, to provide class information, for example relating to demographics or usage of a particular page or service.
1.3. Wherever possible, we aim to obtain your explicit consent to process this information, for example, by asking you to agree to our use of cookies. Sometimes you might give your consent implicitly, such as when you send us a message by e-mail to which you would reasonably expect us to reply, or as indicated above when you willingly upload personal and business data to our platform. Except where you have consented to our use of your information for a specific purpose, we do not use your information in any way that would identify you personally. We may aggregate it in a general way and use it to provide class information, for example to monitor the performance of a particular page on our website.
1.4. You may withdraw your consent for us to process your personal data at any time by instructing us at support@dobiquity.com. However, if you do so, you may not be able to use our website or our services further.
1.5. We do not sell products or provide services for purchase by children, nor do we market to children.
2. Your domain name and e-mail address
This information is recognised by our servers and the pages that you visit are recorded. We shall not under any circumstances, divulge your e-mail address to any person who is not an employee or contractor of ours and who does not need to know, either generally or specifically. This information is used:
2.1. to correspond with you or deal with you as you expect;
2.2. in a collective way not referable to any particular individual, for the purpose of quality control and improvement of Our Website;
2.3. to send you news about the services to which you have signed up;
2.4. to tell you about other elements of our services, or services of sister websites.
3. Information you post on Our Website
3.1. Information you send to us on Our Website. We do not specifically use that information except to allow it to be read, but you will see in our Terms and Conditions that we reserve a right to use it in any way we decide.
4. Website usage information
4.1. We may use software embedded in Our Website (such as JavaScript) to collect information about pages you view and how you have reached them, what you do when you visit a page, the length of time you remain on the page, and how we perform in providing content to you. We do not presently associate such information with an identifiable person.
5. Financial information
5.1. Depending upon the payment method we require certain personal and financial data to process your payments:
If you pay by invoice, we store data on the name of the invoicee, your company address and the email address used to forward the invoice.
If you pay online, this information is never taken by us either through Our Website or otherwise. At the point of payment, you are transferred to a secure page on the website of Stripe (www.stripe.com) or some other reputable payment service provider. That page may be dressed in our "livery", but it is not controlled by us. Our staff and contractors never have access to it.
If you agree to set up a direct debit arrangement with us for payment of our subscription fee, the information you give to us is passed to our own bank [AIB] for processing according to our instructions. We keep a copy on file and we keep this information only for the duration of the direct debit arrangement.
This information is only retained whilst you remain a subscriber with us.
6. Third party advertising
6.1. Third parties may advertise on Our Website. In doing so, those parties, their agents or other companies working for them may use technology that automatically collects your IP address when they send an advertisement that appears on Our Website to your browser. They may also use other technology such as cookies or JavaScript to personalise the content of, and to measure the performance of their adverts. We do not have control over these technologies or the data that these parties obtain. Accordingly, this privacy notice does not cover the information practices of these third parties.
7. Third party content
7.1. Throughout Our Website, we may offer users the ability to publish information. We do not moderate or control what is posted. If you complain about any of the content on Our Website, we shall investigate your complaint. If we feel, it may be justified, we shall remove it while we investigate.
8. Information we obtain from third parties
8.1. Although we do not disclose your personal information to any third party (except as set out in this notice), we do receive data which is indirectly made up from your personal information, from software services such as Google Analytics and others.
9. Disclosure of information
9.1. We may disclose your personal information to third parties:
In the event that we sell or buy any business or assets, in which case we may disclose your personal data to the prospective seller or buyer of such business or assets.
If Dobiquity Limited or substantially all of its assets are acquired by a third party, in which case personal data held by it about its customers will be one of the transferred assets.
If we are under a duty to disclose or share your personal data in order to comply with any legal obligation, or in order to enforce or apply our Terms and Conditions and other agreements; or to protect the rights, property, or safety of Dobiquity Limited, our customers, or others. This may include exchanging information with other companies and organisations for the purposes of fraud protection and credit risk reduction.
10. Cookies
10.1. Our Website uses cookies to distinguish you from other users of Our Website. This helps us to provide you with a good experience when you browse Our Website and also allows us to improve Our Website. By continuing to browse Our Website, you are agreeing to our use of cookies.
Cookies are small text files that are placed on your computer's hard drive through your web browser when you visit any web site. They are widely used to make web sites work, or work more efficiently, as well as to provide information to the owners of the site.
Like all other users of cookies, we may request the return of information from your computer when your browser requests a web page from our server. Cookies enable our web server to identify you to us, and to track your actions and the pages you visit while you use Our Website. The cookies we use may last for a single visit to Our Website (they are deleted from your computer when you close your browser), or may remain on your computer until you delete them or until a defined period of time has passed.
Although your browser software enables you to disable cookies, we recommend that you allow the use of cookies in order to take advantage of the features of Our Website that rely on their use. If you prevent their use, you will not be able to use all the functionality of Our Website. Here are the ways we use cookies:
to record whether you have accepted the use of cookies on Our Website. This is solely to comply with the law. If you have chosen not to accept cookies, we will not use cookies for your visit, but unfortunately, Our Website will not work well for you.
to allow essential parts of Our Website to operate for you.
to operate our content management system.
to operate the online notification form - the form that you use to contact us for any reason. This cookie is set on your arrival at Our Website and deleted when you close your browser.
to enhance security on our contact form. It is set for use only through the contact form. This cookie is deleted when you close your browser.
to collect information about how visitors use Our Website. We use the information to improve your experience of Our Website and enable us to increase sales. This cookie collects information in an anonymous form, including the number of visitors to Our Website, where visitors have come to Our Website from, and the pages they visited.
to record that a user has viewed a webcast. It collects information in an anonymous form. This cookie expires when you close your browser.
to record your activity during a web cast. An example is as to whether you have asked a question or provided an opinion by ticking a box. This information is retained so that we can serve your information to you when you return to Our Website. This cookie will record an anonymous ID for each user, but it will not use the information for any other purpose. This cookie will last for three months, when it will delete automatically.
to store your personal information so that you do not have to provide it afresh when you visit Our Website next time. This cookie will last for 90 days.
to enable you to watch videos we have placed on YouTube. YouTube will not store personally identifiable cookie information when you use YouTube's privacy-enhanced mode.
Please note that third parties (including, for example, advertising networks and providers of external services like web traffic analysis services) may also use cookies, over which we have no control. These cookies are likely to be analytical/performance cookies or targeting cookies.
You block cookies by activating the setting on your browser that allows you to refuse the setting of all or some cookies. However, if you use your browser settings to block all cookies (including essential cookies) you may not be able to access all or parts of Our Website.
11. Complaints
11.1. When we receive a complaint, we record all the information you have given to us. We use that information to resolve your complaint. If your complaint reasonably requires us to contact some other person, we may decide to give to that other person some of the information contained in your complaint. We do this as infrequently as possible, but it is a matter for our sole discretion as to whether we do give information, and, if we do, what that information is.
12. Review or update personally identifiable information
12.1. At any time you may review or update the personally identifiable information that we hold about you, by contacting us. To better safeguard your information, we will also take reasonable steps to verify your identity before granting access or making corrections to your information.
13. Removal of your information
13.1. If you wish us to remove personally identifiable information from Our Website, you may contact us. To better safeguard your information, we will also take reasonable steps to verify your identity before granting access or making corrections to your information.
14. Your rights
14.1. You have the right to ask us not to process your personal data for marketing purposes. We will inform you (before collecting your data) if we intend to use your data for such purposes, or if we intend to disclose your information to any third party for such purposes. You can exercise your right to prevent such processing by checking certain boxes on the forms we use to collect your data. You can also exercise the right at any time by contacting us.
14.2. Our Website may, from time to time, contain links to and from the websites of our partner networks, advertisers and affiliates. If you follow a link to any of these websites, please note that these websites have their own privacy policies and that we do not accept any responsibility or liability for these policies. Please check these policies before you submit any personal data to these websites.
14.3. We will never sell your Personal Information to any third party.
14.4. Personal data that we process for any purpose or purposes shall not be kept for longer than is necessary for that purpose or those purposes.
14.5. Personal data will be retained only as long as you remain a customer with us. If you decide not to renew your subscription with us we will contact you in writing to request your permission to delete all personal, business and usage data related to your account. We will require your confirmation in writing before deleting these details. In the absence of this consent we will retain the information for a period of 2 months following the date of the lapse of your subscription in case you later decide to renew, but we will then delete this data after the 2 month period has elapsed.
14.6. Notwithstanding the other provisions of this section, we may retain your personal data where such retention is necessary to comply with other law, including for the period demanded by our tax authorities, or to support a claim or defence in court.
14.7 You may instruct us to provide you with any personal information we hold about you and we will gladly do so. Where the provision of such information incurs costs for us, we may request a small fee to fulfill this request but we will always endeavour to do so free of charge.
15. Changes to our Privacy Policy
15.1. Any changes we may make to our privacy policy in the future will be posted on this page and, where appropriate, notified to you by e-mail. Please check back frequently to see any updates or changes to our privacy policy.
If you have any question regarding the privacy policy, please contact us through the contact page.
16. Job Applications
16.1. If you send us information in connection with a job application, we generally do not keep it for any longer than the duration of the recruitment process. If you are successful this information is retained and forms part of your personnel record which can be viewed at any time. After your employment has ended, we will keep your file for three years before destroying or deleting it. If you are unsuccessful in your application all personal data about you in hard copy form is destroyed and electronic records deleted.
17. Data Breach
17.1. In the event of a data breach of the Dobiquity Platform we have in place written procedures to minimise the effects of any data breach and to communicate appropriately to all concerned. This communication will include the nature of the data breach, the likely consequences and the action taken to correct this breach.
Don't just take our word for it - here's what our users are saying
" TRIGON Hotels offers a best in class guest experience by always trying to exceed guest, team member and all stakeholder expectations 100% of the time. Using Dobiquity tools like the Mystery Shopper, Customer and Employee Survey Apps have really helped us to deliver on this commitment through the feedback and analysis they provide for us. "
" A key success factor at the Talbot Collection is that all our hotels offer a superior guest experience and to deliver that we need to stay very close to our customers. The Dobiquity Customer Feedback App is a simple, cost-effective tool that has enabled us to more easily gather and analyse customer feedback and has made a real difference to the business. "
" At Fire Restaurant we truly believe in putting our customers first, so listening to their feedback is critical for us. The Dobiquity Customer Feedback App is a really easy to use tool and the great reporting features provide us with the right level of data we need to continuously improve. "
" Here at The Fota Collection, we use Dobiquity as a valued operations improvement platform. The time and energy we have invested in the tools has already reaped rewards for our managers and customers. "
" PREM Group is delighted to be working with Dobiquity. The Dobiquity suite of apps are easy to use and the information produced is a powerful measurement tool for our performance as a customer-focused business and an employee-focused company. We look forward to putting the additional apps to use as they come on line and view the Dobiquity product as great value for money for our businesses. "
" Great ideas and practical smart solutions for busy managers. "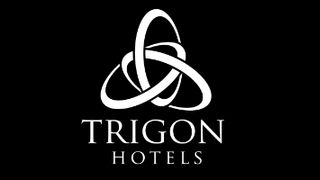 Aaron Mansworth
Group GM -Trigon Hotels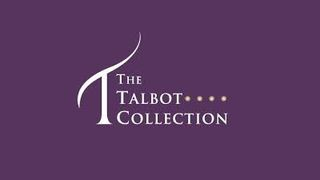 Sarah Caufield
Group Sales and Marketing – Talbot Collection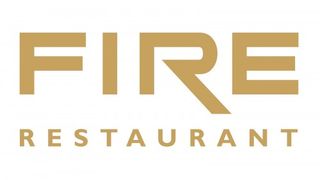 Sabrina Egerton
Marketing Manager - Fire Restaurant
Charlie Dineen
Director of Human Resources - Fota Collection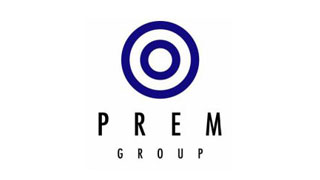 Sarah Marr
Group Human Resource Manager at PREM Group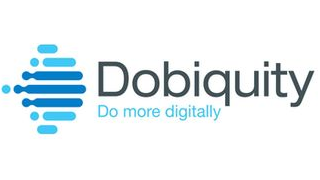 Betty Nerney
Proprietor - Tailored Solutions Training and Development

Request an Online Demo
---

Request Benchmark Report
---